For some people, buying a new car is an aspirational purchase. For others, it is merely a tool to get the kids to school. But regardless of the reason, purchasing a car can be a daunting task. With a little planning, buying a new car doesn't have to be so stressful. To show you how, we'll go over our simple seven-step process. Follow these seven steps and you will not only ensure you get the best car for the best price, you may even enjoy the process!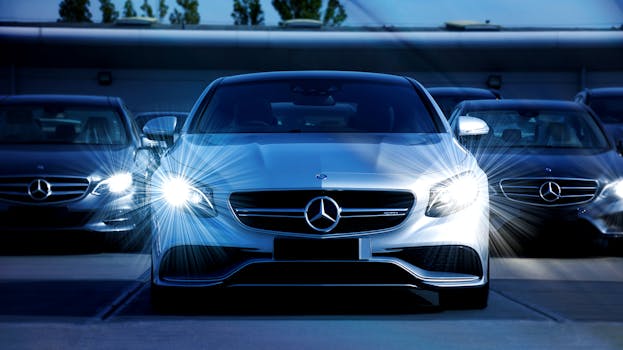 1. Decide on the car
Before you do anything else you need to decide what kind of car you want. People carrier, SUV, two-seater sports car? Buyers are not short of choice these days when it comes to models and manufacturers.
You'll probably have a manufacturer in mind before you start looking, but our advice is that, unless this is an aspirational purchase, try not to get too hung up about the make and model at this stage. Have a good look around the market to see what's available, visit a few manufacturer websites and check vehicle specifications. It's good practice to build a shortlist of three cars and then move on to step two.
2. Get preapproved for a car loan
Now you know what kind of car you're looking for, it's time to start looking for financing. At this stage, you should get preapproved for a car loan because this will show you how much you can realistically borrow and what interest rate you can expect to pay. Getting preapproved has two benefits: it reduces the number of credit checks on your credit history and gives you a base interest rate you can use for comparison.
Price comparison websites are the best place
to start looking for competitive finance quotes.
3. Value your current car
So you've been preapproved for finance: now it's time to get your current car valued. If you don't have a car, skip this step and move on to the next one. It is important that you know what your current car is worth before you venture into a dealership. That way you can compare the offer you receive for a trade-in to make sure you are getting a good deal.
You can get a valuation online at
RedBook.com.au
. This will give you three prices: the trade-in value, the retail value and the private party value (which is what you can expect to receive for the car if you sell it yourself). You need to make note of the trade-in value and take it with you.
4. Arrange a test drive
Now the fun starts: it's time to test drive the cars on your shortlist. Visit a few dealers that are sure to have the model you are looking for. If you're searching for a used car, you can first find the make and model on any used car listing website such as
Car Sales
, and then find a car listed for sale at a dealer (because they will have the required insurance to allow you to take it for a test drive).
When on the test drive, don't just drive around the block; you need to make sure this is a car you can live with day to day. So take it for a good long drive and test it on a variety of roads. You could even take it home, to make sure it fits into the garage, if necessary. Also, if you have a child seat, make sure it fits into the vehicle safely. While driving, check the controls to make sure they are easy to use and also check the ride, in both the front and back, especially if you have children.
5. Negotiate a price
Once you've decided on a car, it's time to get a price. This is the part most people find stressful, but if you've done your homework and already have preapproved finance, you can approach this stage from a position of strength.
When the dealer gives you his best price, don't just think about the retail number: you also need to think about the value of your trade-in and the cost of any finance that is provided. Don't forget you have your finance quote from earlier to use as a guide. You can always use this as leverage and ask the dealer to beat it in order to guarantee the sale.
If you need any accessories such as a baby seat or roof rack, you should also try and get the dealer to throw these in for you. Car retailing is a very competitive business: you'll be amazed at the lengths some dealers will go to get the sale, so try and drive a hard bargain. Don't be unrealistic though; dealers have to make a profit to survive. If there is nothing in it for them they will walk away from the deal.
6. Close the deal
OK, so you have arranged a price that everyone is happy with, now it's time to close the deal. If you are going with the dealers own finance they will carry out a credit check and print off the required documents. If you are arranging the finance yourself you will need to contact the finance company and arrange with them to forward funds to the dealer.
Whatever you decide, make sure you read the documentation carefully. You specifically need to check that API numbers match with your quote and any accessories you have chosen are mentioned in the contract. You should also check that there are no hidden charges or cancellation fees. So take a deep breath and carefully read through the documentation, buying a car is a serious financial commitment so don't rush this step.
7. Take delivery
You're nearly there. Now it's time to get your keys and take your new car for a spin. But not so fast. Before you sign on the dotted line make sure you give the car a final walk around to check for any dents or scratches that may have appeared during the pre-delivery inspection process. You should also make sure that all the accessories you specified have been fitted correctly.
Once you are happy, get the salesman to demonstrate the features of the vehicle for you. This should include showing you how to pair your phone with the in-car entertainment system and cover simple maintenance tasks such as how to check oil levels. With the amount of technology that comes with today's cars, this step is important, so make sure you allow enough time for a proper walkthrough. Once you're happy, it's time to sign on the dotted line and take the keys.
What else is there left to say but, safe driving?